Breanna  Griego-Schmitt
Department: Academic Foundations

Foundational Math & Critical Text Analysis

Dr. Breanna Griego-Schmitt
UNM Professor | SNL Training Specialist | Small Business Owner | Choreographer 
I have a PhD in Early Modern European History (2015). I have taught at UNM for over 10+ years in several departments: History, English Language and Literature, American Indian Student Services Summer Bridge Program, and Academic Foundations (Critical Text Analysis and First-Year Learning Communities). My research has taken me to archives and universities in Amsterdam, Paris, Leiden, Brussels, Edinburgh, Bruges, St. Andrews, Boston, Chicago, Antwerp, the Library of Congress (Junior Fellow), and beyond!
Throughout my career, I have taught across a variety of subject areas including monster theory, constitutionalism in the early modern world, ceremonial rites of violence, reading and writing society, sovereign authority, contemporary violence and true crime, institutionalized racism, propaganda, and emblematic representations of warfare, torture, and religion. 
I also work with curriculum design and implementation, and I have launched several pilot programs at UNM including the Stretch and Studio Program with English Language and Literature. My focus is implementing best practices in terms of engaging curriculum, creating connections between assignments and our current world, and expanding source materials to include diverse voices and representations of experiences across the spectrum of our world. 
On a personal note, I have a wonderful husband and a fabulous little dog! I own my own choreography and coaching consultation business (BGS Dance Collective) and have sixteen studio and high school dance team clients around New Mexico. I work for Sandia National Labs/Nevada National Security Site a few days during the week as a training specialist and technical writer. I am also an avid powerlifter (320lbs conventional deadlift, 225lbs squat, and 345lbs hip thrust) and I LOVE my Peloton!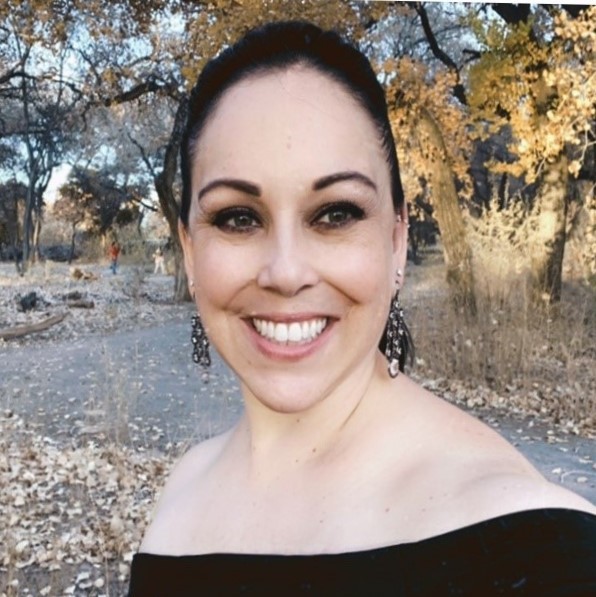 Contact