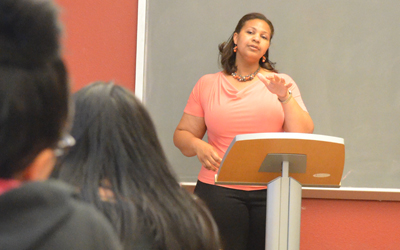 Meet Faculty Members
Making connecting with your faculty members is one of the most important relationships first-year students should develop.  Your faculty will help you transition to college expectations, serve as a point of contact as you develop your studies, and can someday provide a letter of recommendation for graduate studies or the workplace.  Over 100 instructors at UNM are committed to helping first-year students make this transition successfully.  Click on the Faculty tab above to learn more!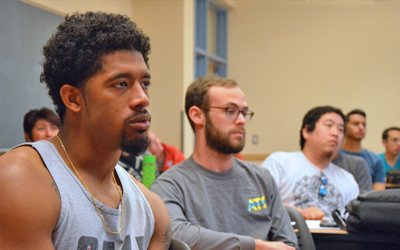 Learn College Strategies
Classes in college will have fewer graded assignments, but the kinds of assignments you complete will be a strong indication of the kinds of work you can do in graduate studies and on your future career path.  Instructors in Academic Communities create their classes to help you adapt to the study skills that will make you successful in college.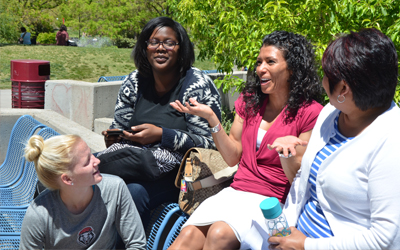 Make New Friends
College will be the place where you make friends for life.  Everyone starting college is hoping to find people with whom they can develop friendships.  Being active on campus helps by joining clubs and engaging in co-curricular programming.  But, many of your closest friends will be people who will study in your field.  Academic Communities are a great place where you can start connecting with people interested in the same fields of study and ways of learning.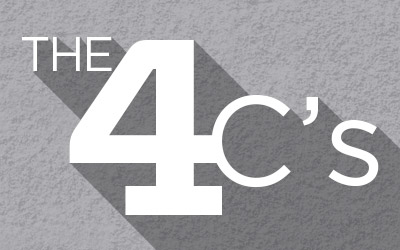 Develop Job Skills
The skills you will learn in college directly relate to all of your post-college aspirations.  Employers are clamoring for four essential skills you should learn in college: critical thinking, communication, collaboration, and creativity.  Academic Communities courses expose you to these essential skills from day one of your college experience.