Big Questions
"Why" "Why" Why"
Here is a big question: Were the "Big Questions" you asked naturally as a child answered in a way that felt arcane and irrelevant?  Is it because no one every put your question or their answer into context?  These questions cross disciplinary and curricular boundaries and University College offers a time and space to work through ideas.  You will get a chance to contribute to the search for and creation of answers to your questions.
Consider taking an innovative three credit course that asks and answers the Big Questions of our day and age.
Big Question courses offer first-year students an opportunity to explore the breadth and depth of unique topic areas.  They are taught by UNM faculty who specialize in cutting edge topic areas.  These courses give students an opportunity to engage in inquiry and analysis and work their freshman year to answer the world's biggest questions.  There are no special requirements for freshman to take Big Question courses and all count towards UNM graduation.
---
Courses for Fall 2018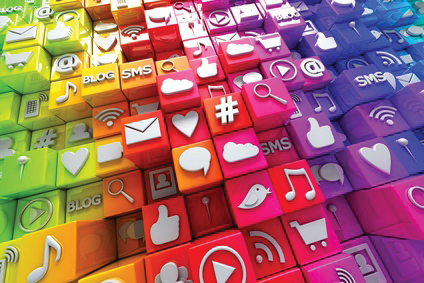 This Community is Full
In this Big Question course, you will examine the current media landscape and strategic opportunities and challenges that it affords marketers who are concerned with how to efficiently and effectively promote brands to existing and potential customers. Our primary focus of this course will be on understanding alternative social media platforms, how to build social media marketing strategies, and how to track their effectiveness. You will have the opportunity to explore both theory and practice of these topics through written assignments coordinated with the ENGL 110 course, "real world" applications, a course project, and field trips to local businesses.
Combines:
MGMT 190
Meets:

TR

 

11:00 AM

-

12:15 PM


McKinnon Center 2060

CRN:
34312
Instructors:
John Benavidez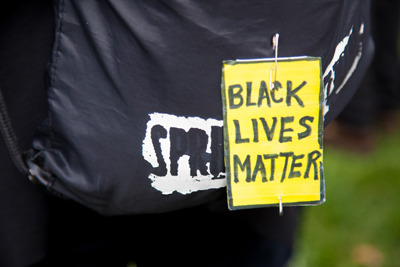 This Community is Full
Few movements for political or social justice have been as thoroughly maligned or unapologetically championed as the #BlackLivesMatter Movement.   The passion of those supporting #BLM is rivaled only by the vitriol of the movements opponents.  Understanding this passion and vitriol is to understand an important set of racial, class, and gender tensions that have literally shaped our nation since before its founding.  In this challenging Big Question Course we take an unflinching look at the controversial political, social, and historical origins of this movement.  We begin with the invention of race and the genesis of White Supremacy and move on to study Contours of the Transatlantic Slave Trade, the advent of Eugenics and Social Darwinism, the invention of American "Exceptionalism" and the rise of American Nationalism and Imperialism.  We will follow this introduction with a study of how people of African descent in the United States of America have resisted these ideas and institutions.  Beginning with Bacon's Rebellion in 1676, we will move forward to discuss the Major Slave Revolts, the Abolitionist Movement, the American Colonization Society, the Civil War, and the rise of Black Nationalism in the latter half of the 19th century.  With the stage properly set, we will explore the major movements of the 20th century (Back to Africa, Pan African, Civil Rights, Black Power, and Womanist movements).  We will close the course with a discussion of #BlackLivesMatter and other efforts made to address racism, gender inequality, homophobia, and class bias in our historical moment.  This challenging course is not for the faint of heart.     
Combines:
AFST 297
Meets:

TR

 

9:30 AM

-

10:45 AM


Mitchell Hall 119

CRN:
60560
Instructors:
Finnie Coleman